Here Now is available for rent
Situated in the West Village of Manhattan, Here Now space is at once beautiful and serene, welcoming, and full of promise. Soaring windows overlook a slice of the city uncluttered and unshadowed by domineering skyscrapers. Instead, an inspiring view of the open sky, brownstone rooftops, historic factories and iconic water towers create the backdrop to the dialogue, art, stories, and experiences possible in the Here Now space.
Let our space be your here now for meetings, pop-up, exhibition, screenings, photoshoots or fashion show. Our 3,000 sq ft open space is available for rent. Contact us at for availability and pricing.
Our Social Impact
Income generated by rental supports Latse, a non-profit based in New York City committed to promoting Tibetan language use and literacy, supporting education resources for children, and providing access to knowledge and other opportunities for lifelong learning.
Amenities
Projector, screen and sound available: sound system with sound board built into space
Lighting: Track style gallery lighting with dimmers.
WiFi
Kitchenette: Fridge, freezer, sink, electric burners (inquire for pricing on using the full 2nd floor kitchen for catering)
Tables: 3 tables total including two 8 ft. wooden tables, 6 ft. wooden table
Seating: 6 cushioned armchairs and 50 wood chairs
Restroom
Catering: Outside catering is welcome and we can recommend several options.
Elevator access directly to 3rd floor space.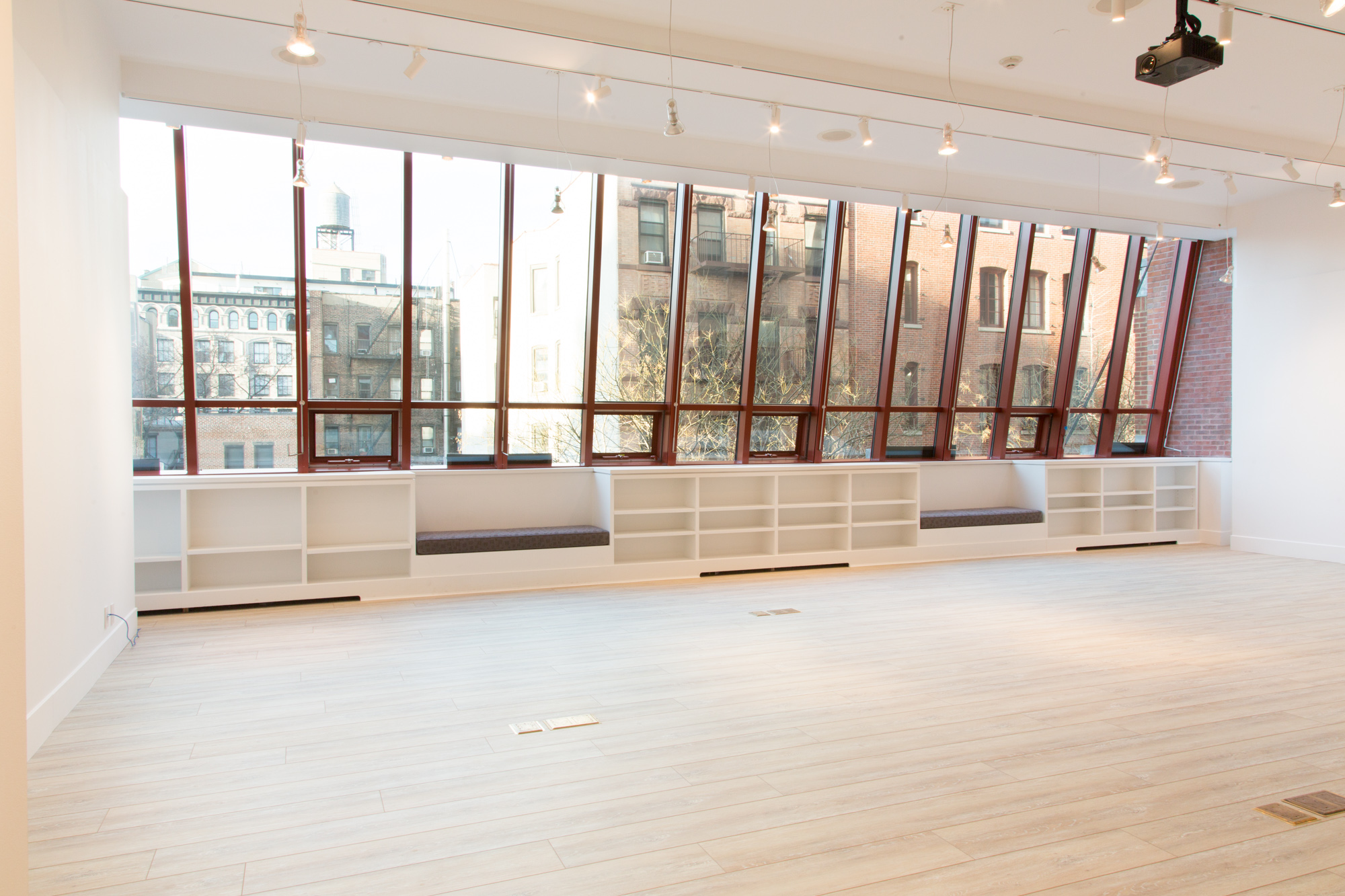 Contact Us
132 Perry Street 2B
New York NY 10014
+1 (212) 520 2571
info@herenowspace.com